-STUFF FOR SALE-
Hey, I wrote a book!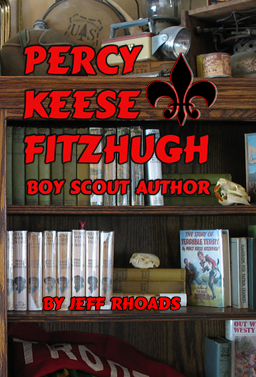 My book, Percy Keese Fitzhugh Boy Scout Author is finally ready for printing. It is now available on Amazon.com (just click the book).
Reader's comments:
Jeff:
I received your book today. Great book. I love it.I discovered PKF from my father talking about reading the books when he was a kid. It's nice to learn more about the author.
Peter
---
Hi Jeff,
I just finished reading the book and may not be the best person to ask for a critique. I'm too personally involved, but found the book to be so enlightening. You did a fantastic job of painting a picture of Percy, considering how little you had to start with. Thanks for your hard work!
Kate (a Fitzhugh Relative)
---
Jeff,
Many, many thanks for the Fitzhugh book. Very well done and a real addition to the field. I will cherish it...
Jack Dizer
---
Hey Jeff,
Wow. I just finished the entire book. Very, very well done! Nicely designed, too-illustrations, etc. Thanks for writing it!
David
---
Jeff,
I wish there was more! Nice job and congratulations! Loved the cover!
Russell
---
Hi Jeff,
I received a very nice surprize today in the mail - Your book! It is done very professionally. I hope you will be successful in selling the books. It sould be a nice addition to anyone's Percy K. Fitzhugh collection.
George
---
If you have read the book and would like to post a comment... send me an email... good or bad, I will post it.
---
I am still developing this page, but at the present, I have a few items for sale- contact me for purchasing instructions or more information. jeff@bridgeboro.com
---
Post Card Sets- These are postcards featuring the cover art from some of PKF's most popular books. Each set includes 2 each of 10 covers. Postcards are professionally printed in full color on heavy stock, glossy finish. The cards are 4¼" X 5½", backs are black and white. What a great way to share your interest in "Troop One, Bridgeboro, NJ" with your friends and family. Makes a great gift for the Fitzhugh collector in your life!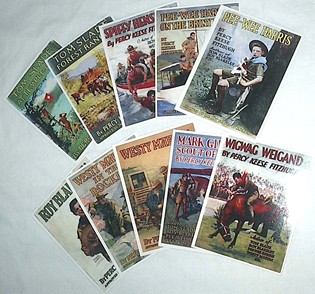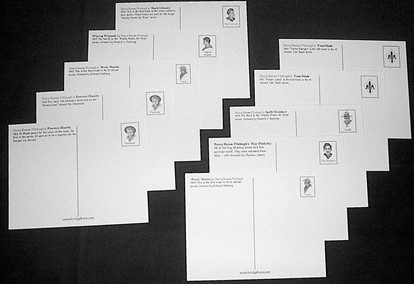 Set 1: $9.50 (includes shipping)
This set features 2 each of the following-
Roy Blakeley
Spiffy Henshaw
Wigwag Weigand
Tom Slade at Temple Camp
Tom Slade Forest Rainger
Pee-wee Harris
Pee-wee Harris on the Briney Deep
Westy Martin
Westy Martin in the Rockies
Mark Gilmore Scout of the Air
Set 2: $9.50 (includes shipping)
This set features 2 each of the following-
Skinny McCord
The Story of Terrible Terry
Tom Slade at Shadow Isl.
Pee-wee Harris and the Sunken Treasure
Pee-wee Harris Turns Detective
Westy Martin in the Yellowstone
Westy Martin on the Sante Fe Trail
Westy Martin on the Old Indian Trail
Westy Martin on the Mississippi
The Parachute Jumper a Tom Slade Story
---
PKF Books for sale:
Check here for a list of books that I will soon be clearing out of my collection.
---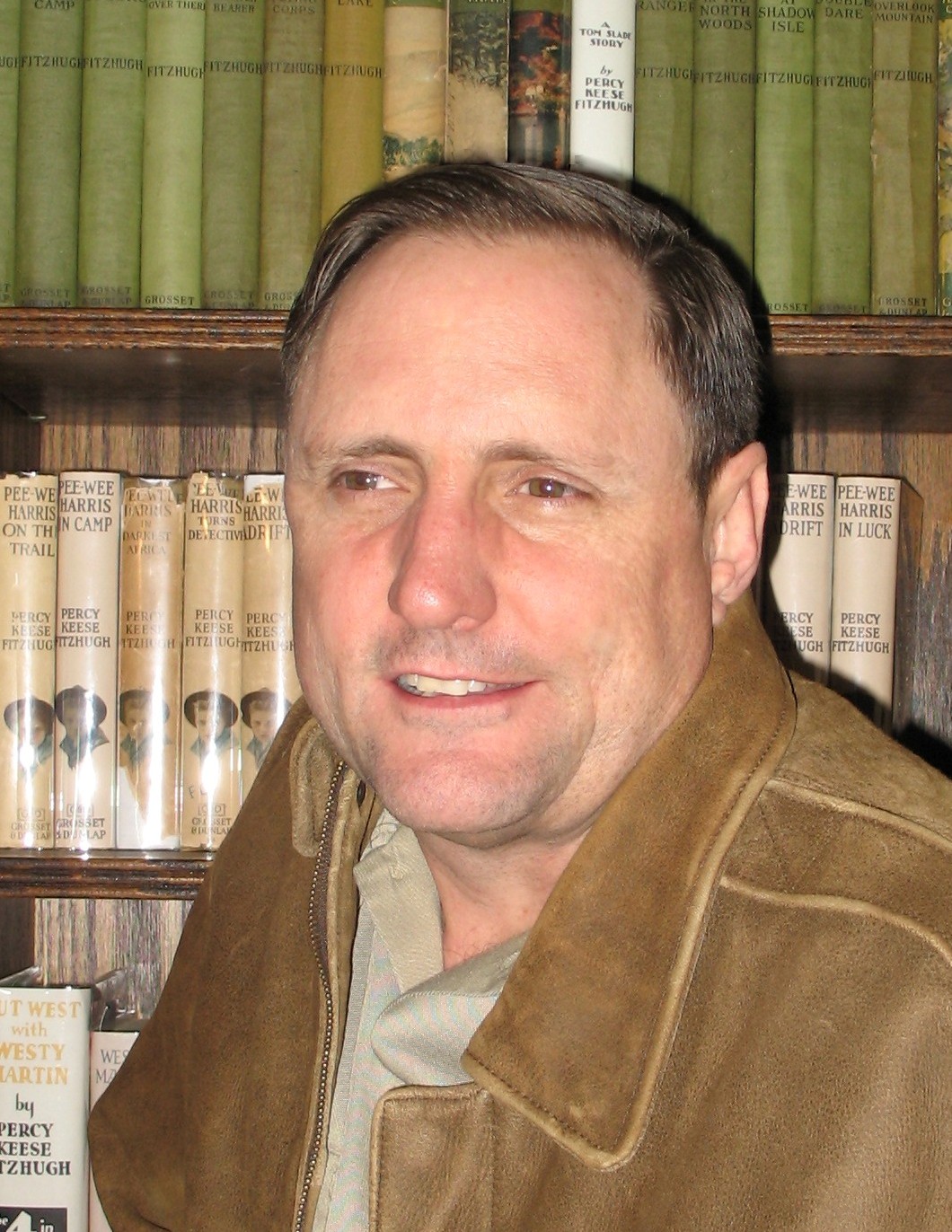 (Incase you were wondering what I look like)
HOME - BOOKS - BOOK NOTES - THE FILM - OBITUARIES - TIMELINE - VALUES - LINKS - SOURCES -